KTA Solutions is a leadership and management research company, based in Fairfax Virginia. Our mission is to provide customized, easy to use tools to unleash and engage people in doing more of what they do best. Our solutions enable executives, managers and employees to quickly and accurately measure and increase leadership impact, manager effectiveness and employee performance and productivity. All of our tools are online and are designed for immediate, plug and play, so that after implementation, the only time you need us is when you experience phenomenal growth and change.
Ours is a simple and effective process. We discover the work you need done and who has the personality to do it, we design tools to match personality with opportunity, we deliver the tools to you ready to be used, and after verifying that managers and employees are benefitting from the tools, we depart. Our tools help leaders inspire and empower others, they help managers select, develop and engage employees and they increase employee-ownership and self-management. This is our business, and our mission; to provide easy tools that help people succeed at work.
Many organizations use interviews, scenarios and psychometric tools when trying to decide which candidate is the best fit for a role. They do this to attempt to measure the potential an individual has to perform in a role. The idMatch selection tools are unique in this regard, in that, instead of a list of pre-determined labels, idMatch helps individuals articulate what it is they do best. As a result, the idMatch tool is highly predictive of the roles individuals are best suited to do. The idMatch tool, at the same time identifies, based upon their personality, how an individual is likely to perform within a given culture and alongside others already on a team. On an average, based upon our database, 36% of people on a team at a given time, are performing at peak level in the tasks assigned to them. The idMatch personality assessment tools help individuals and teams increase the time spent at peak performance.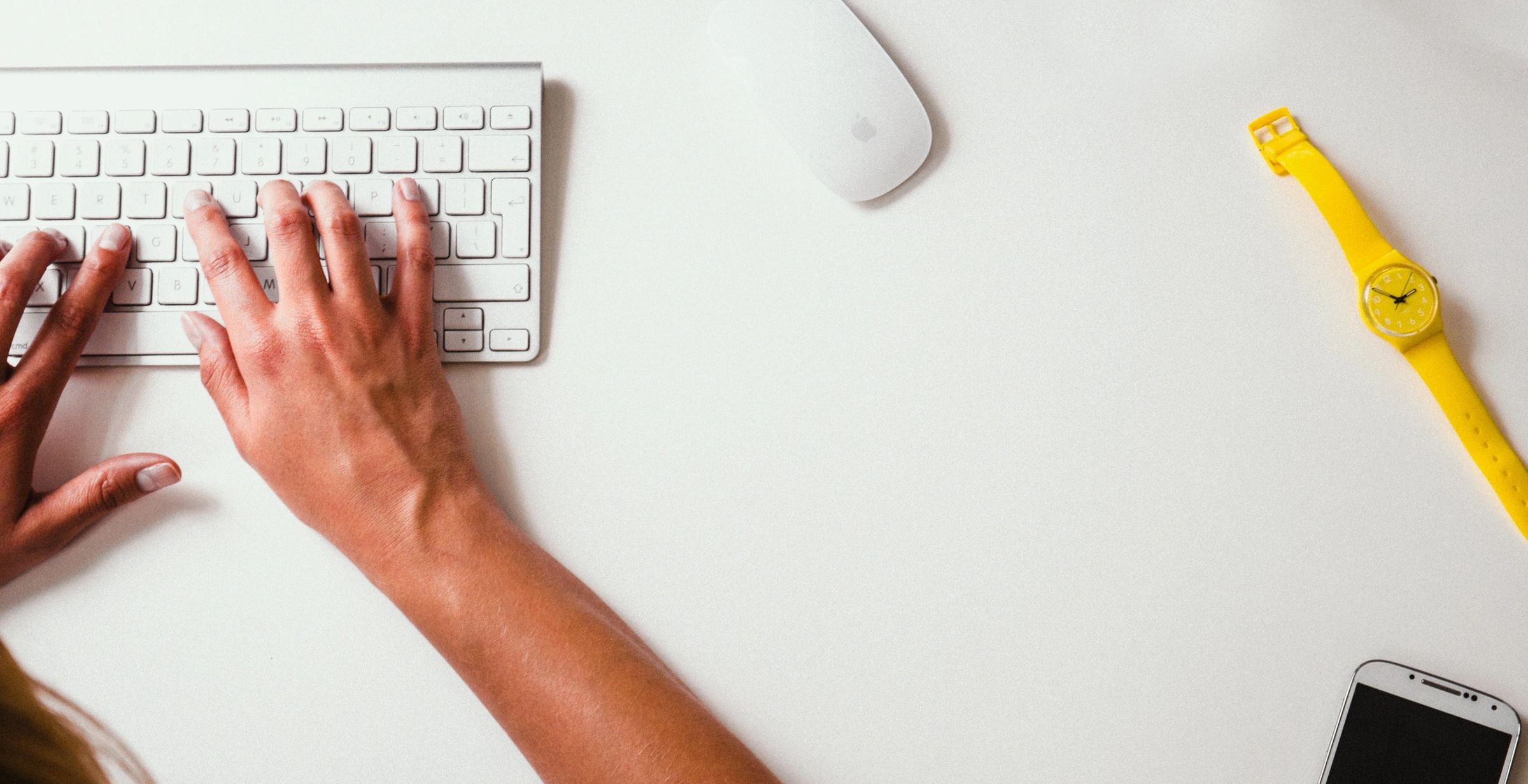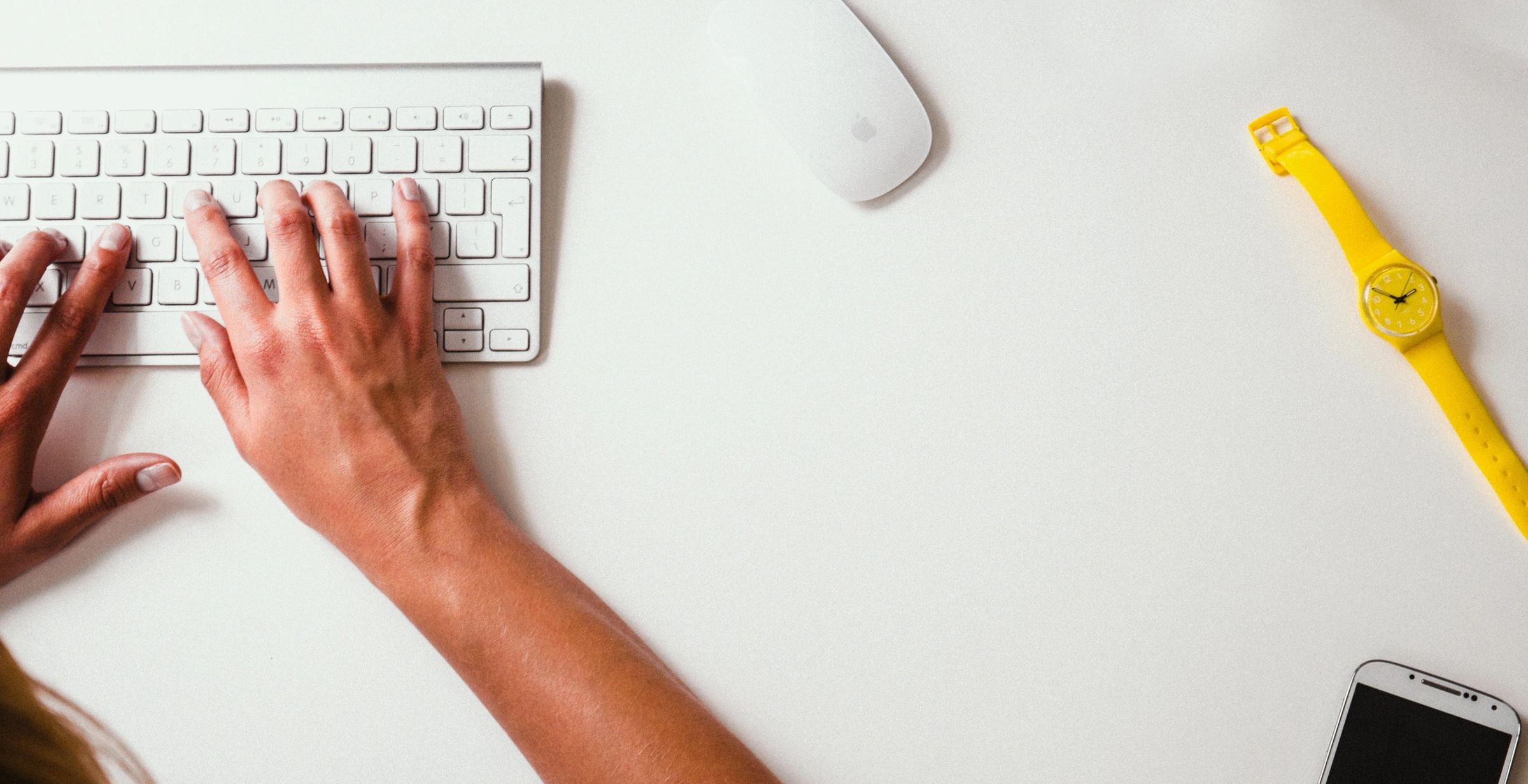 Deliver Strengths-based Management
KTA Solutions uses a unique systematic approach to people development, in that it goes beyond providing mere management principles to focus instead upon unleashing the power of the person's unique personality. The idDiscover tool is a strengths-based tool designed to increase a manager's ability for optimizing personality. Through the lens of six dimensions, the manager discovers and first learns how to leverage their own Intentional Difference. Intentional Difference is made up of these six dimensions: your Critical Outcome; Driving Passion; Assimilated Experience; Cumulative Knowledge; Emergent Skill and Prevailing Talent. Our research reveals that people who learn how to use these six dimensions of their personality, execute assignments at a higher rate, build more productive teams and have greater positive influence with others. Through the idDiscover tool managers understand their own personality more fully and how to use it to empower their teams to achieve greater organizational outcomes. Most importantly, with the idDiscover tool, managers are equipped by their own increased self-awareness, to identify and put to use the strengths of an employees' personality to increase productivity.

Improve Employee Engagement
Successful people put to positive and productive use that which is different about them. They are effective when they are "Intentional" with their "Difference." Generally, people have the innate ability to solve their most difficult challenges. Organizations often already have the people needed to get things done. However, research shows that the quality of the outcomes produced is entirely driven by the engagement of a team. Our idDartboard engagement tool informs, inspires and empowers managers and employees alike to achieve optimal outcomes. This tool is designed to uncover the often overlooked and complex dynamics which hinder individual and team performance. In less than five minutes, the discoveries gleaned from the idDartboard Survey has proven to be a statistically accurate and effective means of identifying and unleashing, unrecognized, unknown and under-utilized individual and team potential.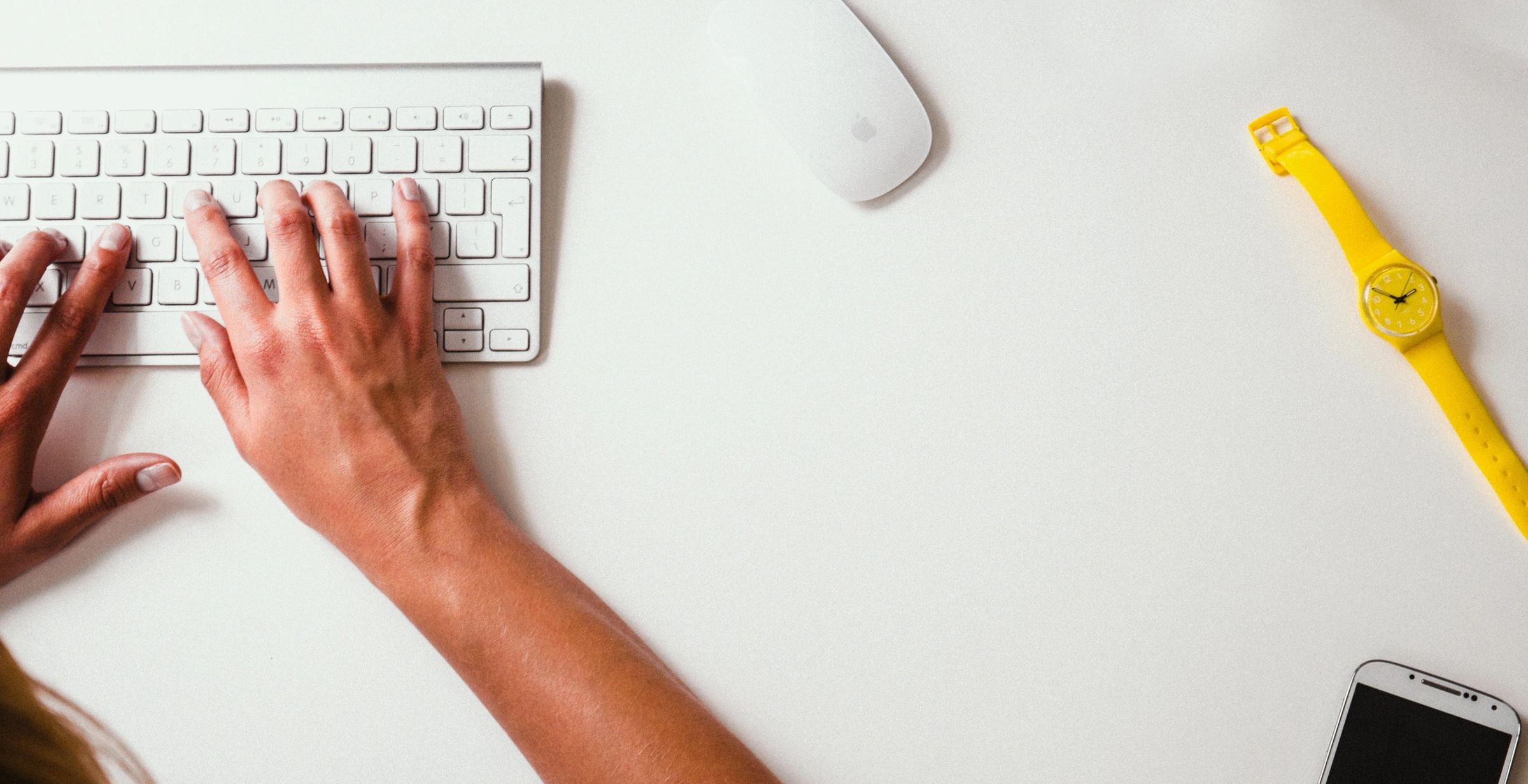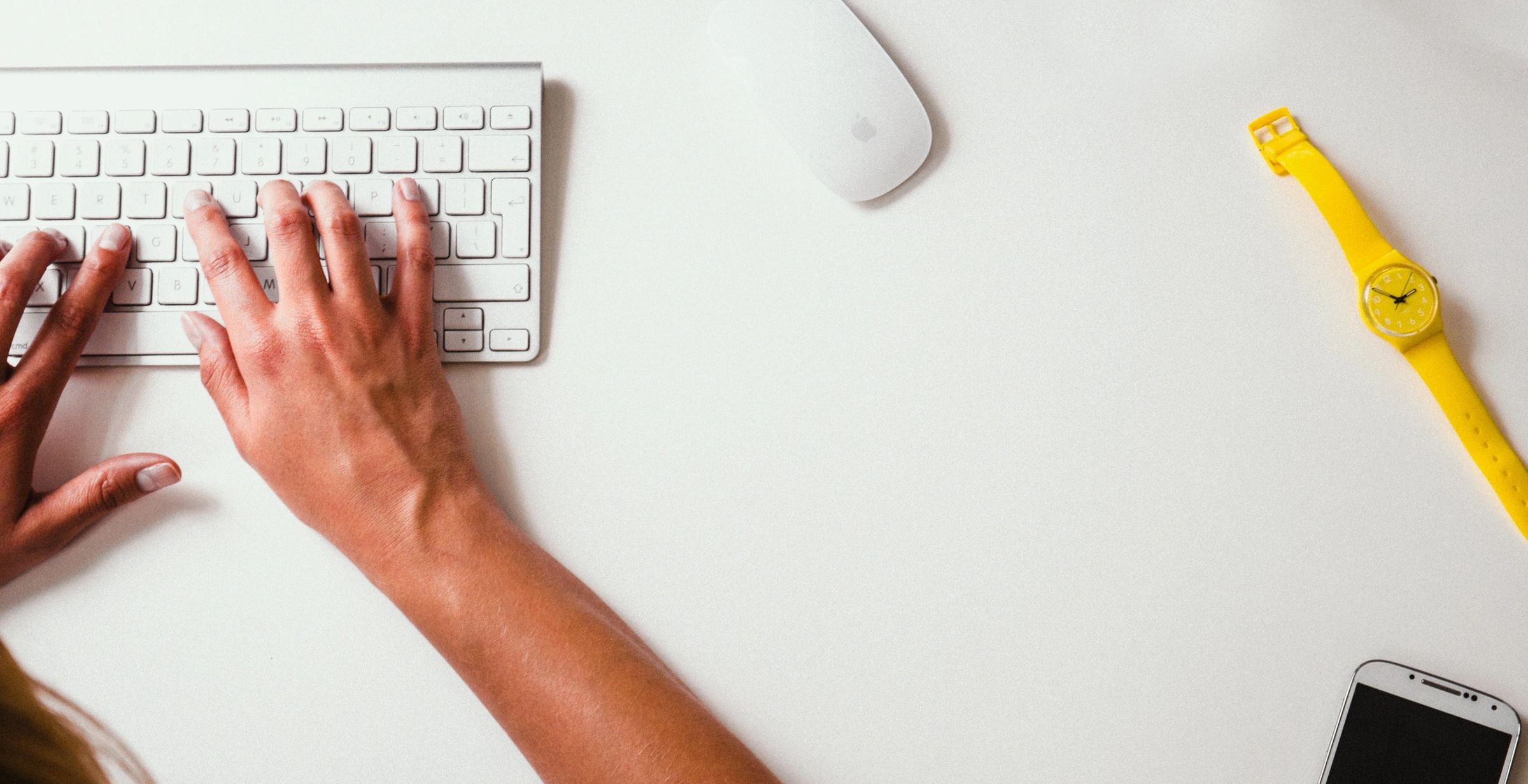 Empowering leadership Impact
Do you have influence? In your relationships, are you aware of how influence is at work? How do you exert influence? How do others influence you? These are very important questions for the visionary leader, for they are about presence—your presence in the eyes of your employees. Our presence matters to those with whom we are in relationship. They care that we are around. More than that, according to the impact on them, they want us in their life and career—they want our participation, our influence. Influence is the subtle and tactful tool of the leader. It provides the leader with passive authority and undeserved empathy. Employees will follow the leader who has positively influenced them. They will identify willingly with his/her failure and success. And, the success of an organization rises or falls based upon how employees feel about giving of their discretionary effort freely, or not so freely, based upon their relationship with their leader or manager. The Leadership Experience tool equips supervisors and above with the insight to know how their personal leadership is impacting performance.
KTA Solutions, delivers easy tools to provide strategies and insight resulting in a measurable increase in engagement, performance and productivity. The data collected through discovery, the step by step process introduced by the structured design, the confidence-building delivery of an instantly usable tool, and the positive momentum created by the easy mastery of the tool by managers and employees, confirmed by our quick departure, our client organizations consistently see an exponential increase in leadership impact, manager effectiveness, employee engagement and productivity within six months.
Healthcare is far too complex for a traditional leadership model. With frequent wide-spread disasters, global shortage of doctors, nurses, midwives and other health providers, the healthcare industry needs are compelling. The World Health Organization estimates there is a 7.2 million shortage of health providers worldwide. WHO further reports that in developing countries 40% of nurses will leave health employment in the next decade. In this report they also estimate that around 90% of all maternal deaths and 80% of all still births occur in 58 countries, largely because those countries lack trained midwives. In the US every year there are an estimated 100 thousand preventable deaths in hospitals. These statistics can create anxiety for the patient, provider and healthcare executive. For the patient it may be the concern about the qualifications of the available staff on duty when they need care. For the healthcare provider it may be the stress of excessive work hours due to a shortage of fellow doctors, nurses, midwives and other professionals. For the healthcare executive the anxiety may be connected to the latest organizational metrics such as the percentage of Patients Leaving Prior to Medical Screening from the emergency room, to physician engagement scores, to patient satisfaction (HCAHPS) scores, to nurse turnover rate, to the utilization rate in the operating room, to JCHAO accreditation scores or new legislation that directly impacts funding. Clearly the chaotic world of healthcare requires a certain kind of leader; a leader who in the midst of daily pandemonium is calm enough to recruit, train, motivate, retain and reward personnel. In other words, a leader who is able to execute, amidst the maelstrom from a non-anxious, relational, innovative place. This is the type of leader the KTA Solutions tools develop.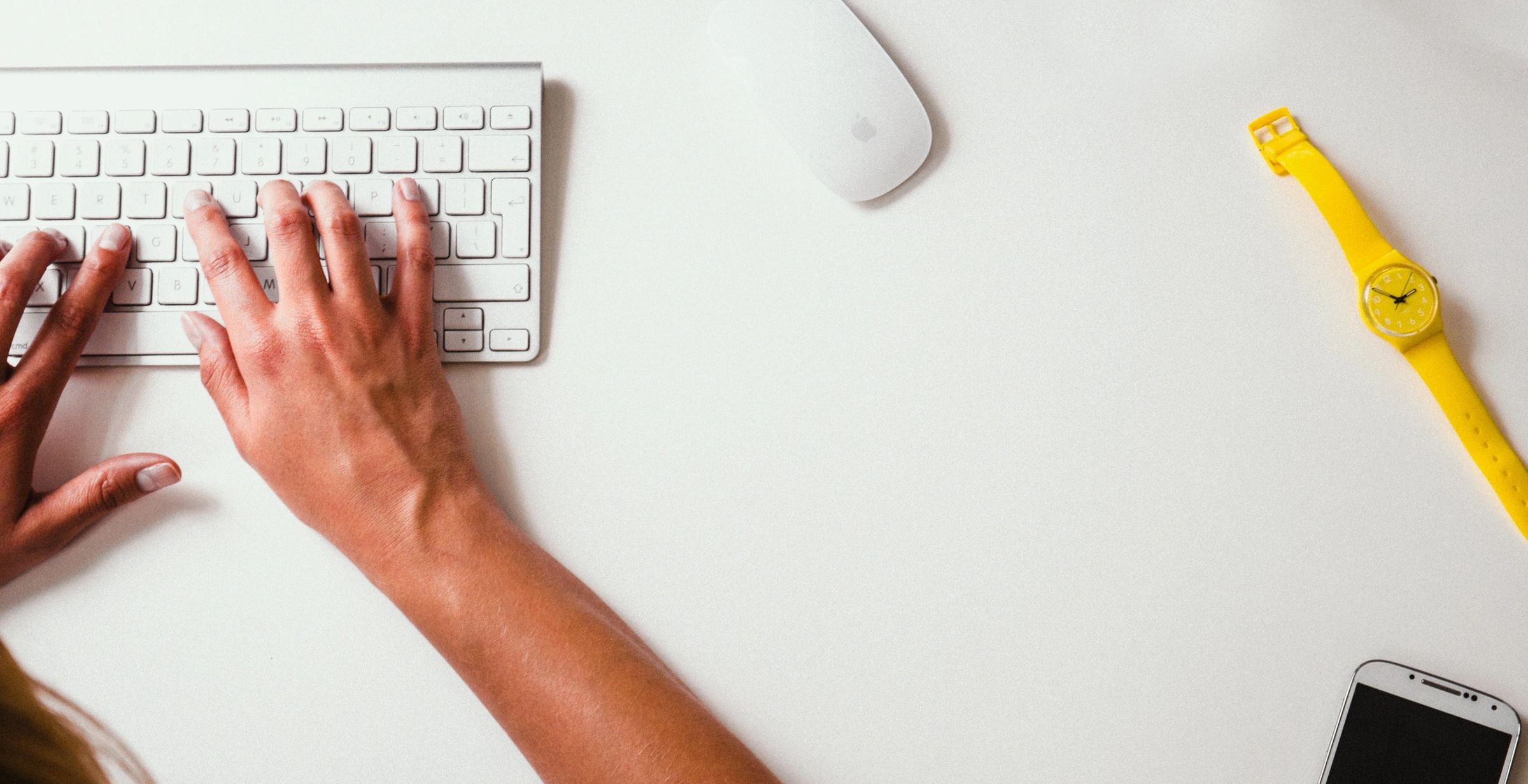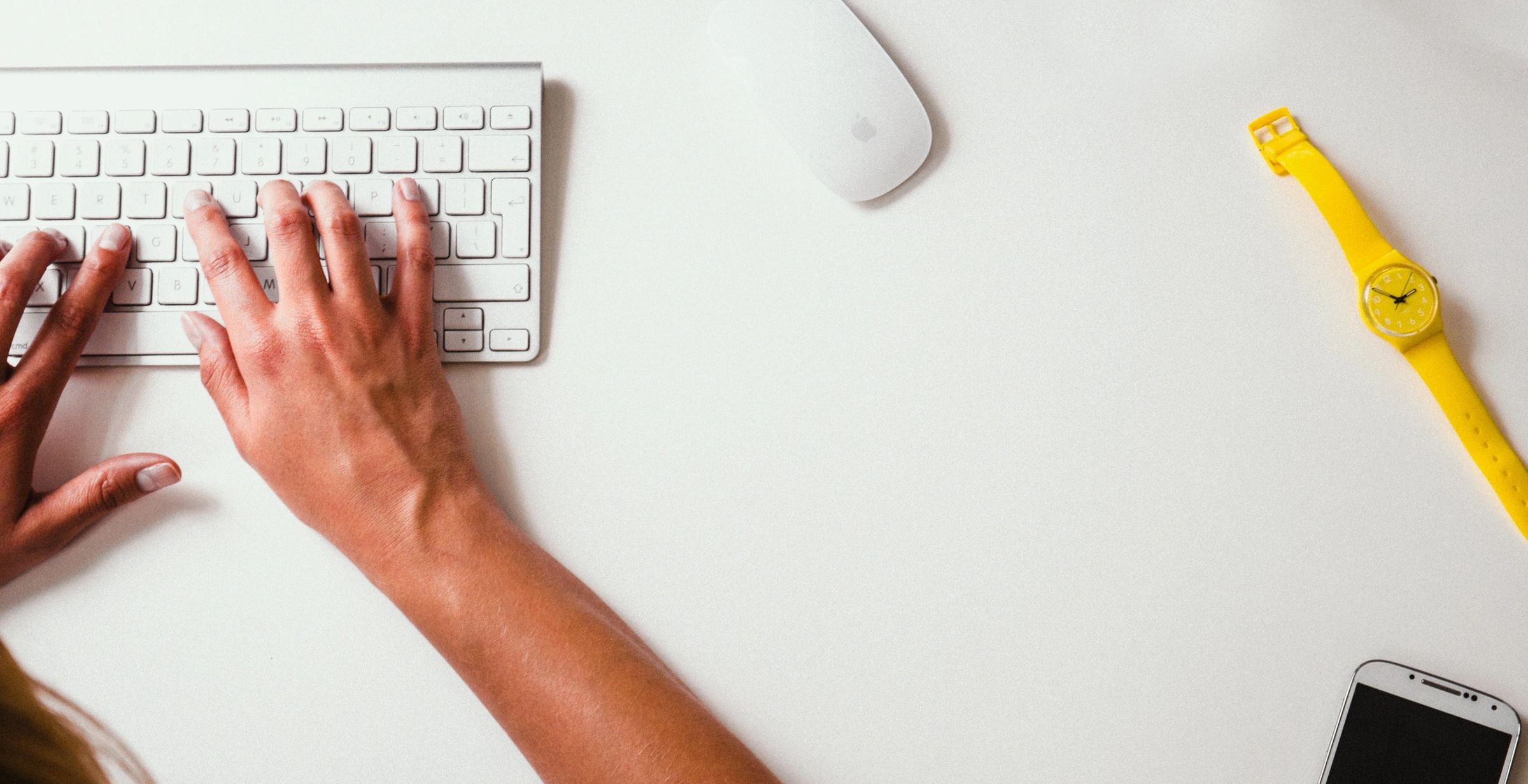 More than one third of workers in America today are between the ages of 18-34. That means 53.5 million workers in the US are from the Millennial generation. Compare that to 52.7 million workers who are in the 35-50 year old age group. And add to that the 45 million 51-70 year old age group and we have a picture of the multi-generational workplace that exists today. And with that comes the challenge of managing, retaining and developing employees. To execute well, a leader must be able to create a strategy that excites and incites the workforce to create and maintain a competitive advantage. There must also be an established structure that allows, and at times, breeds creative chaos in order to create and maintain an innovative environment. The effective leader, must create the process people need to do their best work, rather than enforce a "one­size fits all" set of processes. Knowing how to give people enough space and permission to fail, and individualized reward when they succeed is another unique way the 'people­smart' leader succeeds in the multi-generational technology organization. Ultimately, the leader who will execute well in a technology organization will know that rewarding people both as a team and individually leads to higher productivity, collaboration and invention. Without leaders, who can execute effectively in a multi-generational workplace using strategy, structure, process, people and reward, the technology organization will soon find themselves unable to retain highly skilled and expensive people, lacking competitive advantage and losing market share.

Gone are the days, and thankfully so, when the best teacher was promoted to be the next principal. Also, gone are the days when teaching was about rote memorization and regurgitation. Education is now more about learning styles, personality traits, emotional intelligence and special needs. We are in a new age of teaching and learning. We have smart boards, virtual learning groups, project based learning and individual educational plans. What has not changed is the need for effective leaders. The effective leader in education must be somewhat of a 'psychologist­manager'. They must understand self and others at a level that equips them to motivate the novice teacher; creatively correct the veteran teacher; demonstrate understanding and concern of parents and unions, while preserving a standard of excellence in education. In other words, the effective leader in education must know how to not only navigate, but how to optimize conflict; how to set and share a vision; how to build constituency; how to create and maintain an engaged workforce; how to select personnel that fit the culture; and how to effectively partner with others to create a safe environment where diverse peoples with various personalities and other differences may teach, learn and grow together. Without leaders who understand how people learn best, how people work best together on a team and how they themselves lead best, the education industry will fall far short of creating engaged critical thinking students.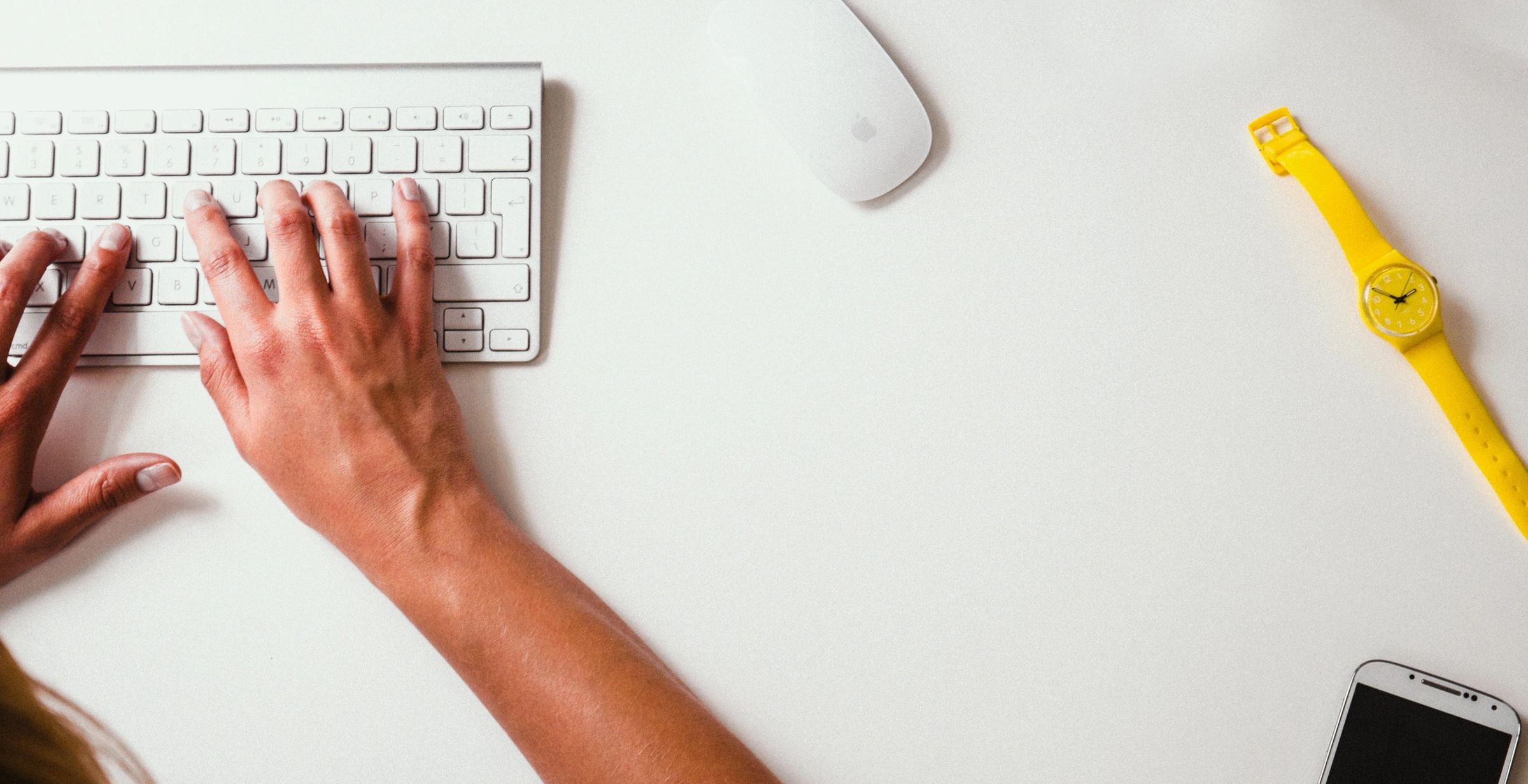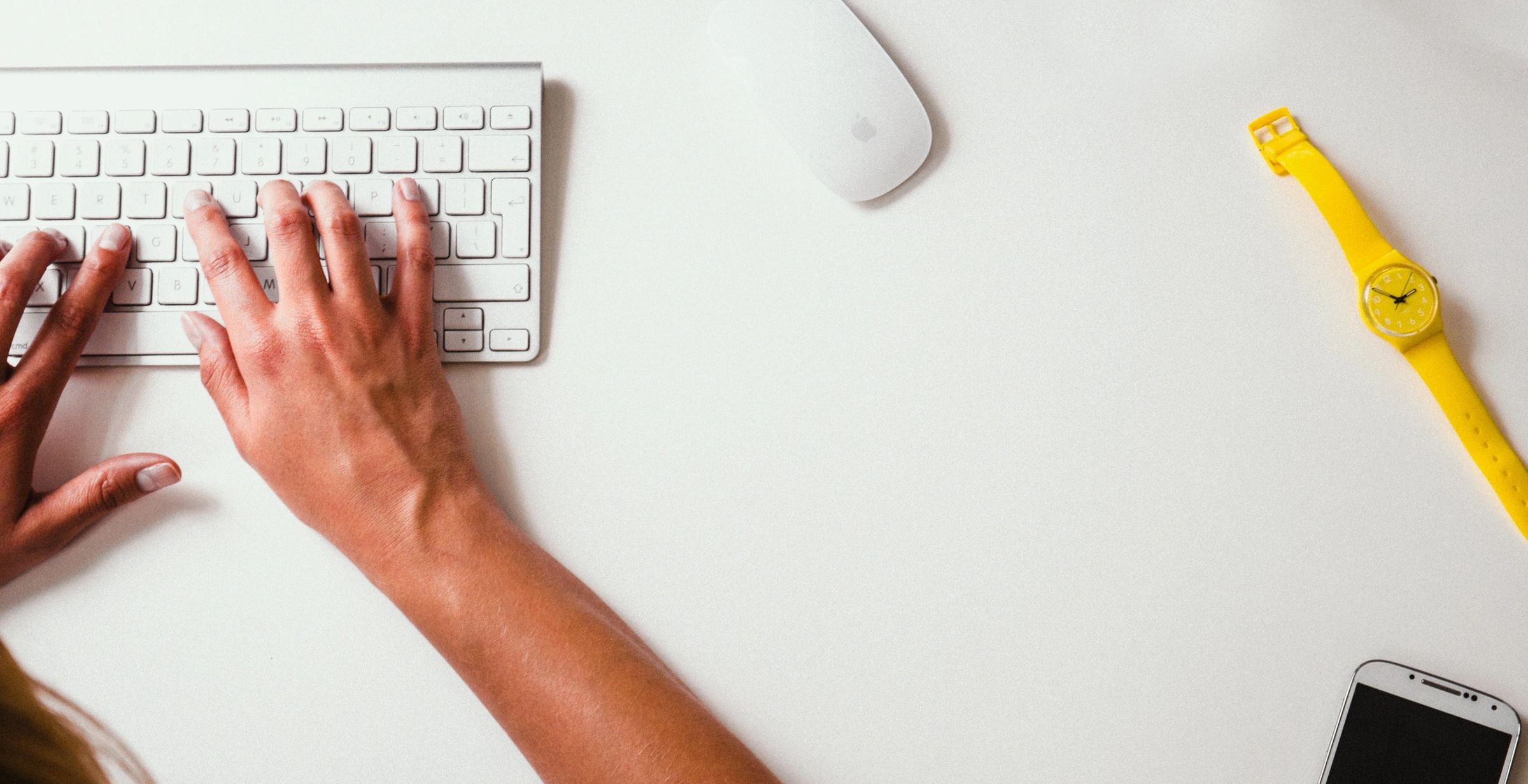 By 2025 the globalization of construction norms and requirements, plus other factors, will lead to a doubling of construction markets. The construction industry will increase by 70% to $15 trillion worldwide. By 2050, the demand for more housing will be a major construction challenge. At the present rate, the industry will struggle to keep abreast with the demand for better housing quicker. There is a recognized need for innovative solutions. One solution will be to identify, select and develop leaders who can execute. In our experience, leaders who succeed in the high-competency, cost-sensitive and deadline-driven world of construction must understand which of three problem-solving options (tactical, strategic or transformational) to apply. They must know when the problem is tactical and if the team is best equipped to solve it. They must know when a problem is strategic and be able to assess and mitigate any negative impact of external forces on a project. They must know, for example, when the problem moves from being tactical, such as laying down asphalt, to strategic, such as meeting face to face with a resistant county clerk about a road access permit stuck in bureaucratic limbo. And the effective leader must be able to take on the transformational problem of shifting culture of the organization based upon the emerging demands of the market. The construction industry is in dire need of such leaders. This is partly due to many of the existing leaders were excellent technicians who have been promoted to leadership roles. They were great at their previous jobs but are ill-equipped by nature, desire or training for 'desk jobs'.

Telecommunications is at an inflection point. On the Sigmoid Curve also known as the S curve, the telecommunications industry has gone through the Inception and Growth stages, and is tottering dangerously between the Maturity and Decline stages. It is at this decision point that industries determine what they want to or need to become. This is that moment when the industry needs disruptive leaders. People who by nature are trailblazers. People who are Thinkers and Doers and people who are Influencers and Relators. Additionally, the industry is in dire need of leaders with technical expertise who can lead organizations to success. Often telecommunications industry leaders lament the fact that their best engineers and technical experts are ill prepared for the leadership roles they need to fill in order to keep the company moving forward. Effective leaders at this stage on the S curve, look for other leaders to lead. And at this stage in this highly competitive and very visible business sector the competitive edge resides within leaders who are effective in unleashing the leadership capacity in others. These leaders of leaders ensure the next generation of engineers and technical experts are put in the right roles, focused on the right tasks, surrounded by the right staff and given the freedom to lead. All organizations are a combination of chaos and structure, at this stage, the telecommunications industry needs to develop leaders who have an appetite and capacity to endure, if not promote the chaos of innovation and lessen the restraints of structure.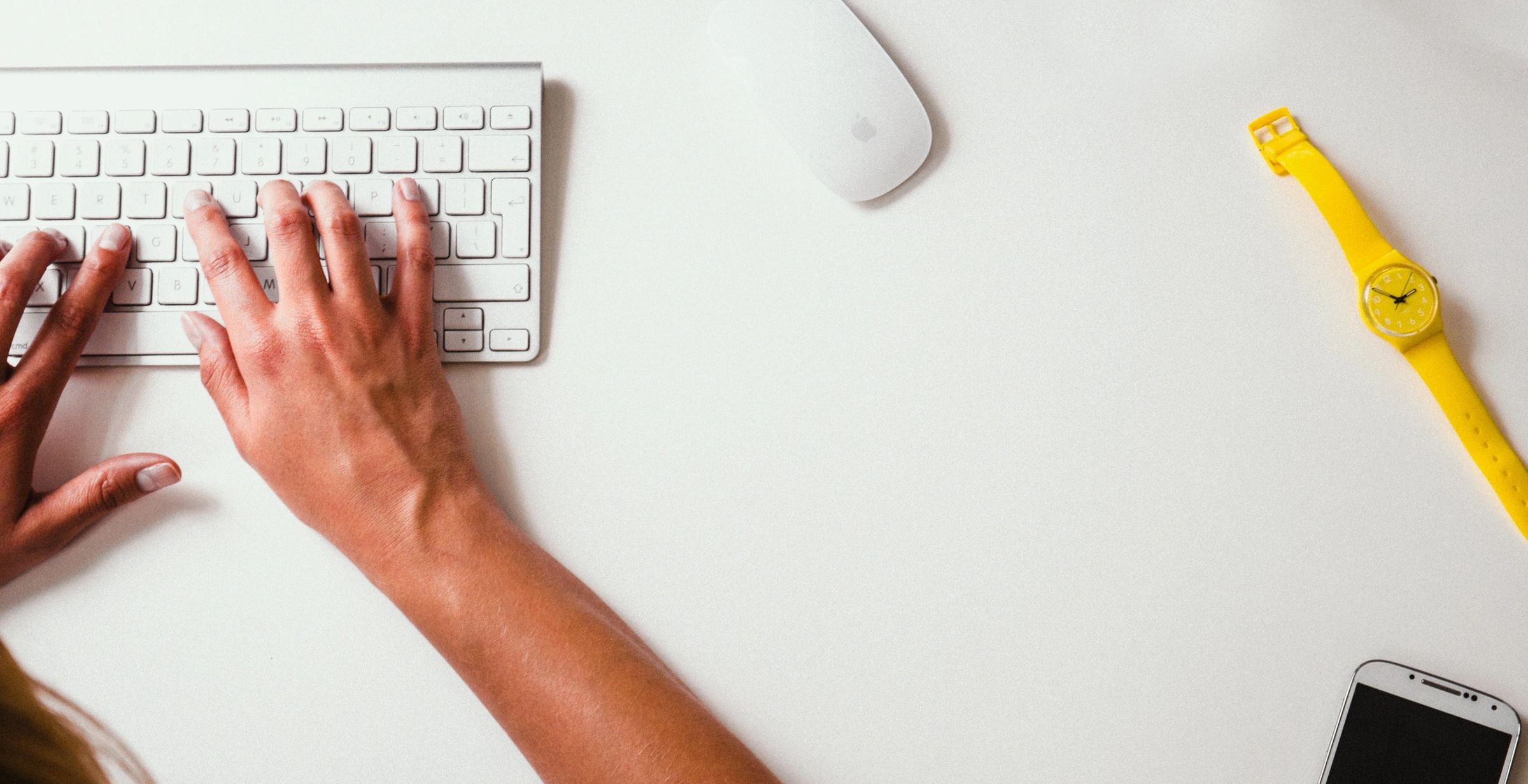 Federal Aviation Administration
"The KTA Solutions tools were exactly what we needed to get our global project on target. We were getting things done but weren't being as effective and efficient as we could have been. To use a racing analogy, you can force the car forward and win the race, but without the lubricant, it's pretty hard to sustain. We were starting to lose our luster and were throwing some sand in the gears, mostly due to miscommunication and lack of mutual accountability and trust. A positive and trusting environment was the most pressing and immediate need. We knew how to build systems and be good program managers, but we weren't really great with the people and the sharing authority parts of this new team. We were doing a lot of the right things [to build teamwork]: having strategic meetings, monthly conference calls, starting a 360•review process, et cetera, but we didn't know what we didn't know. That's why we brought you and your team in. We needed expertise in the people-side and organizational side of the project. The assessments you introduced were different. Just going through the process and the follow up discussions were teachable moments for me. I walked away from each session having discovered how to apply my talent, skills, passion, knowledge and experience in a different way. I found myself often giving a 5 on the post­session survey question, "On a 1­5 scale with 5 being high, this tool helped me to think differently."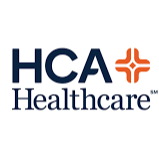 HCA Healthcare
"After clarifying my core strengths and seeing my dimensions displayed on a graph during the Intentional Difference process, I really connected with using my traits, and now can see how they make a difference for the team. My driving passion for "positivity" really helps propel the team forward. I have this can-do attitude. Things we have to do are fun and interesting, or I can find a way to make them so; and being around someone who is positive is contagious, so it affects team morale. I'm clearer about my leader impact and how I am uniquely wired to do that, and the intentional and empowering influence I can have on a team. This was very timely and essential for me to learn when we started our coaching relationship. At that time, our employee engagement score was in the toilet. And our patient satisfaction scores were at a dismal thirty-third percentile. The leadership was determined to put a stop to this de-motivating and unresponsive situation. That spring, we began hiring nurses with a unique appetite for the challenge of the emergency department. T we tied their performance to the metric of Left Prior to Medical Screening Exam, which at the time was 11.9 percent. That went down to 2.9 percent after three months. How did we do it? We didn't—the staff did—by using the tools KTA Solutions provided."

Toyota USA
"As one of a three-person team from The Gallup Organization, I helped design and deliver the Toyota Great Managers program which was one of the aspects of Gallup's High Impact Team Series (HITS). HITS was built around the Clifton StrengthsFinder© and other leadership assessments. Using the assessments Toyota identified employee strengths and built teams based on the data. They also used the data to select which leader matched which team. Over time they were also able to measure the impact of those selections upon the engagement level and productivity of the teams. Overall, this program helped transform large work groups into motivated and mutually supportive small teams. KTA Solutions tools were born out of the experience and strategies gleaned at Toyota and other Fortune 500 companies where I was lead or senior consultant. Using a similar strengths-based approach, KTA Solutions delivers the same kind of results for an organization. However, instead of being built upon StrengthsFinder©, our tools are built upon the Intentional Difference process which is a multi­faceted leader assessment."

Formerly British Telephone
The leadership team knew they needed frequent and clear communications about where they were heading and how they were getting there, as well as what we were going to do about the problems they were encountering along the way. They were holding quarterly and monthly meetings dedicated to the discussion of strategic issues, but felt the need for something more to sustain and support their efforts together. As they put it: "Our program schedules lay out the tasks we need to get done, but it is easy to get off course if we only focus on the specifics of the tasks immediately in front of us. We want to make sure we're also looking ahead to our longer term desired outcomes, so we can ensure that the work we do will ultimately achieve these goals. We were struggling but felt we knew what to do. That is until your team helped us to discover, or more so, re-discover that we were overlooking an essential component that determines the outcomes of an organization. We were missing the point, we were focusing on the process and forgetting the people. And, to care, coach and develop people required excellent leader execution. Which in turn required the leader knowing their strengths and how to identify and unleash the strengths of others. You and your team did this for us, by helping us to understand our Intentional Difference. The loss from customer churn when we started your program was six hundred million dollars. In eighteen months we have seen a significant decrease by some 10% of customer churn. We attribute that mostly to the changes we have made in personnel, especially in the promotions and reassignment of leaders by using the tools you implemented."

Telstra
"It became clear early on that Mr. Tucker and his team were experienced in helping leaders increase execution. Immediately through their Leadership Execution (LX) tool they began to probe into what was working well and what could work better on our team. Through the LX tool we quickly discovered that a lack of clarity about the organizational structure and culture was hampering the team. The LX uncovered some significant barriers to success for this group of high performers who were struggling to build a stronger team and better execute their mission. These barriers had largely arisen out of confusions and misunderstandings— regarding relationship roles and responsibilities—a regular and potential disruptive occurrence in newly formed heterogeneous teams under pressure. The tools KTA Solutions provided, in particular the employee experience and leadership experience tools, helped us navigate the frenzy and frustrations of a fast-growing start-up company."